Main Content
Welcome to the Institute for the Fiduciary Standard


The principles underlying "liberty and justice for all" have inspired the American journey for generations. In finance and advice, this journey leads to a North Star called the fiduciary standard.
The Institute for the Fiduciary Standard is a champion for investors. Our programs and papers teach investors and advisors about what the fiduciary standard means. All investors want an advisor they can trust. Helping investors find a real fiduciary advisor is our mission.
Fiduciary September
Luis Aguilar, Frankel Prize honoree, praised for defining "What fiduciary means." Jason Furman, Harvard professor, set out "Why fiduciary matters."
Institute Initiatives
Testing reveals CRS forms of Large BDs obscure or omit key facts on core roles/purposes of broker-dealers. Large fee-only RIAs downplay fiduciary status, 5 of 12 omit mentioning their highest legal standard
Institute and Industry Leaders
Bob Veres, Owner of Inside Information, interviews Knut Rostad on where the fiduciary world stands amid the amenable regulatory leadership in Washington.
"Fee-only Fiduciary Advice is Common Sense" Campaign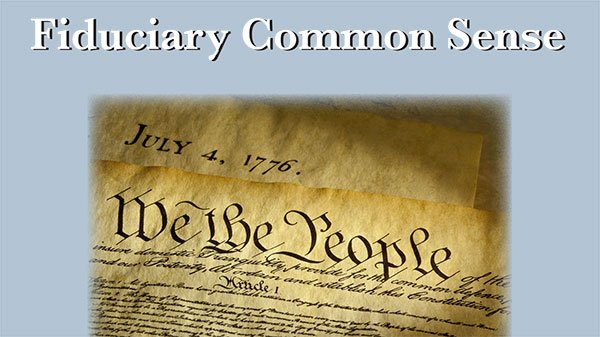 A new E-book for investors explains how fiduciary principles are commonsense ideas and why a fiduciary advisor is better for investors. Download the E-book.
Investors Suffer When Fiduciary Practices Are Ignored
Gail from Maryland is an accomplished professional with a BS in engineering and finance and an MBA. She also had a terrible experience with a broker who Gail says betrayed her.
Knut's Views
The SEC's current guidance on CRS fails investors and confuses RIAs. It can be made right to fulfill its core purpose, consistent with 40 Act.
Advisor News
An SEC committee is calling out firms over form CRS disclosure inadequacies. Yet fiduciary and plain-language experts believe the SEC's "call outs" miss the mark.
John C. Bogle, 1929-2019
Personal finance columnist Jane Bryant Quinn: 'How Jack converted me and changed my life.'