Main Content
Welcome to the Institute for the Fiduciary Standard


The principles underlying "liberty and justice for all" have inspired the American journey for generations. In finance and advice, this journey leads to a North Star called the fiduciary standard.
The Institute for the Fiduciary Standard is a champion for investors. Our programs and papers teach investors and advisors about what the fiduciary standard means. All investors want an advisor they can trust. Helping investors find a real fiduciary advisor is our mission.
Fiduciary September
Luis Aguilar, Frankel Prize honoree, praised for defining "What fiduciary means." Jason Furman, Harvard professor, set out "Why fiduciary matters."
Institute Initiatives
Two years after Regulation Best Interest critics speak out and urge more change addressing conflicts of interest.
Institute and Industry Leaders
Tamar Frankel's two palpable features, 'One is a deep well of kindness behind her eyes, the other a formidable air of intelligence.'
"Fee-only Fiduciary Advice is Common Sense" Campaign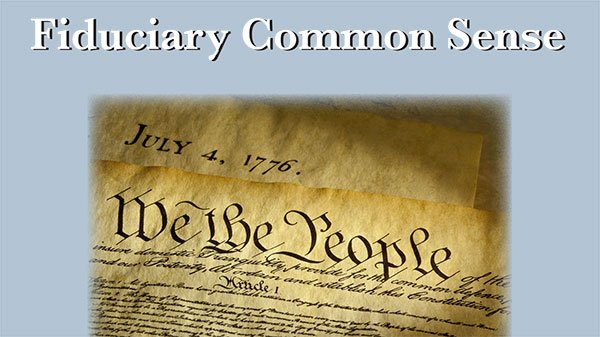 A new E-book for investors explains how fiduciary principles are commonsense ideas and why a fiduciary advisor is better for investors. Download the E-book.
Investors Suffer When Fiduciary Practices Are Ignored
Gail from Maryland is an accomplished professional with a BS in engineering and finance and an MBA. She also had a terrible experience with a broker who Gail says betrayed her.
Knut's Views
Dick Wagner (above) wrote for 30 years why the future of advice and planning is bright. That is, if leaders step up to make it so.
Advisor News
Congress begins to discuss ESG and whether regulatory action should begin, but there is still contention within the house
John C. Bogle, 1929-2019
Knut writes about Vanguard culture as one of Jack Bogle's lasting legacies