Main Content
Welcome to the Institute for the Fiduciary Standard


The principles underlying "liberty and justice for all" have inspired the American journey for generations. In finance and advice, this journey leads to a North Star called the fiduciary standard.
The Institute for the Fiduciary Standard is a champion for investors. Our programs and papers teach investors and advisors about what the fiduciary standard means. All investors want an advisor they can trust. Helping investors find a real fiduciary advisor is our mission.
Fiduciary September
Phyllis Borzi (left), will speak Oct 17 for the 2023 Frankel Prize Honoree, Sheryl Garrett.
Institute Initiatives
The Massachusetts Supreme Court ruling is a "grand slam" for investors that reinforces investor protections at a pivotal juncture.
Institute and Industry Leaders
New pamphlet deploys Winston Churchill and Chief Justice Stone to argue for fiduciary duties.
"Fee-only Fiduciary Advice is Common Sense" Campaign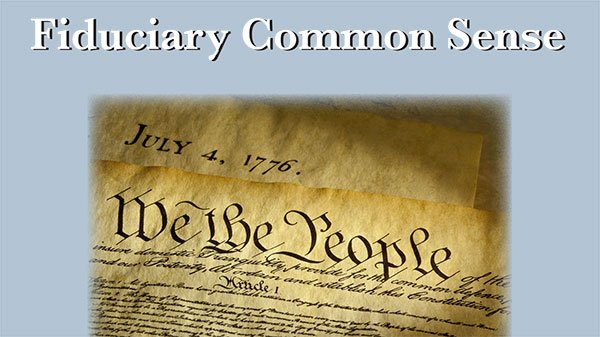 A new E-book for investors explains how fiduciary principles are commonsense ideas and why a fiduciary advisor is better for investors. Download the E-book.
Investors Suffer When Fiduciary Practices Are Ignored
Gail from Maryland is an accomplished professional with a BS in engineering and finance and an MBA. She also had a terrible experience with a broker who Gail says betrayed her.
Knut's Views
Massachusetts Supreme Court Ruling further protects investors from financial harm
Advisor News
NASAA, SEC and finra reports say the same
John C. Bogle, 1929-2019
Knut writes about Vanguard culture as one of Jack Bogle's lasting legacies