Main Content
Welcome to the Institute for the Fiduciary Standard


The principles underlying "liberty and justice for all" have inspired the American journey for generations. In finance and advice, this journey leads to a North Star called the fiduciary standard.
The Institute for the Fiduciary Standard is a champion for investors. Our programs and papers teach investors and advisors about what the fiduciary standard means. All investors want an advisor they can trust. Helping investors find a real fiduciary advisor is our mission.
Fiduciary September Events
The Fiduciary September 2020 program featured seven programs with seventeen experts, including Tamar Frankel, Luis Aguilar, Phyllis Borzi, and others.
Institute Initiatives
Institute leaders want the SEC to ensure retail investors understand when they are not working with fiduciaries.
Institute and Industry Leaders
Don Rembert, member of the Institute Chairman's Council, found his passion as a fee-only fiduciary advisor 40 years ago after seeing small business owners struggle.
"Fee-only Fiduciary Advice is Common Sense" Campaign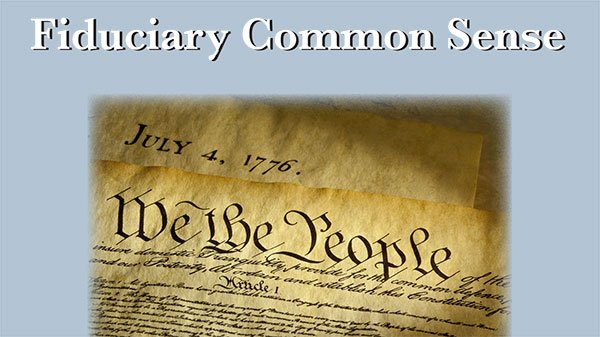 A new E-book for investors explains how fiduciary principles are commonsense ideas and why a fiduciary advisor is better for investors. Download the E-book.
Investors Suffer When Fiduciary Practices Are Ignored
Gail from Maryland is an accomplished professional with a BS in engineering and finance and an MBA. She also had a terrible experience with a broker who Gail says betrayed her.
Knut's Views
Rather than championing the mantra of "investor confusion," the SEC should do as CFA Institute did: Tell investors the truth on how brokers and advisers differ.
Advisor News
Why do so many consumers stumble when asked how brokers and fiduciary advisers differ but can recite blindfolded how a butcher and dietitian differ? Clue: It's not "investor confusion."
John C. Bogle, 1929-2019
Personal finance columnist Jane Bryant Quinn: 'How Jack converted me and changed my life.'